Go Independent
Live your dream of becoming an independent owner operator from day one.
Loads Logistics LLC, is offering a once-in-a-lifetime opportunity for you to own your truck.
All you need is a clean CDL.
We also offer:
Great 50/50 split opportunity for new drivers
dispatching services:
Earn  $200 for a successful referral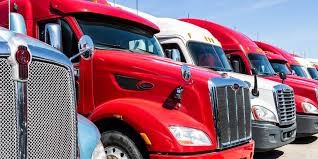 For more information ...
Please contact Peter at:
Loads Logistics, LLC.
Tel# 770-906-3850
Email: peter@loadslogistics.com
Website: www.loadslogistics.com